Silver Ships has been designing and manufacturing boats for the United States military for more than 20 years. Our patrol vessels are equipped to handle the most challenging of missions.
Builds
Reliable Hull Design
Each boat's hull is designed for strength, durability and to meet the ABS rules for high-speed naval crafts. Additionally, all of our vessels are built to ISO B stability standards, unless otherwise noted.
All-Welded Aluminum
All boats have underwater seams that are continuously welded inside and outside. We only use 5086 H32 Grade Aluminum plates in our boats, and each bottom plate is a minimum ¼-inch thick.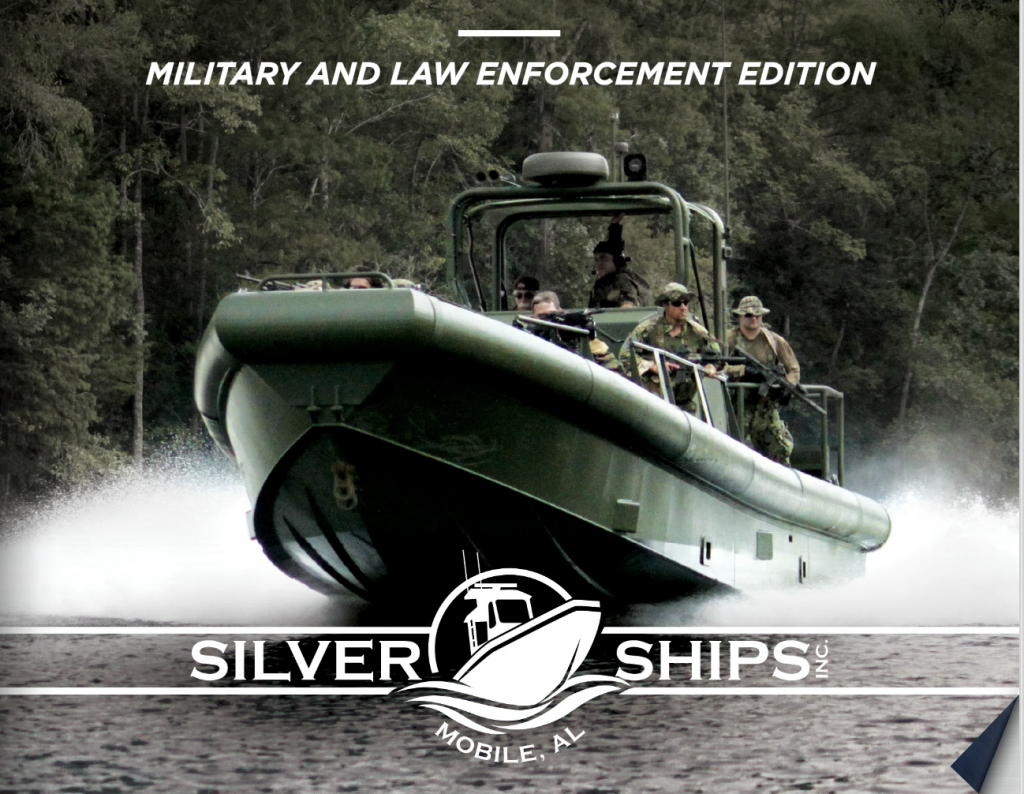 Mission Specific Options
• Forward and aft weapon mounts
• Custom-designed, locking weapon stowage
• Ballistic protection
• Experience installing GFE electronic packages
• Several shock mitigating seat options
• Full climate control package with generator
---
Silver Ships is a regular attendee of SOFIC.
---
Multi-Vessel Customers
• U.S. Navy
• U.S. Marine Corps
• U.S. Army
• U.S. Air Force
• U.S. Navy FMS
---
*Final specifications including but not limited to performance, weight, and maximum propulsion horsepower are subject to builder's design review.
Featured Build
This vessel is an Ambar 8-meter rigid hull inflatable boat (RHIB) custom designed for MARSOC patrol missions.
Contact Us Today
Many Silver Ships customers rely on our after-delivery support. Our products and services are provided in a seamless and timely manner throughout all stages of a project. Ready to get started?