Our Mission: High Quality Aluminum Workboats
Since Silver Ships' founding in 1985, our mission is to provide customers with aluminum workboats designed, built, outfitted and best-suited to meet their operational needs while offering the maximum in crew safety and outstanding performance.
Our boats range in size from 21 feet to 65 feet in length, are built to American Boat & Yacht Council (ABYC) Standards, can be built to meet U.S. Coast Guard Regulations for Inspected Vessels, if required, and are currently operating on a worldwide basis. Silver Ships' product line includes all-welded custom aluminum boats used for applications such as:
Military
Police
Fire
Rescue
EMS
Patrol
Utility
Survey
Landing Craft
Line Handling
Oil Spill Services
Passenger Boats
Pilot Boats
Workboats
Water Taxis
Water Sampling
Looking for something new?
For those looking to update or add to an existing vessel, Silver Ships also offers a complete refurbishment program for all makes and models of aluminum workboats.
Aluminum Boat Builders
Throughout our history, we continue to fulfill our mission statement by producing high-quality aluminum workboats for military, federal, state and municipal governments as well as commercial applications through collaboration with highly skilled design, engineering and production resources.
We aim high – we were the first to produce Rigid Hull Inflatable Boats (RHIBs) in North America – and we keep our customers' needs top of mind. Each Silver Ships boat can be completely customized to fit a wide variety of mission-specific needs.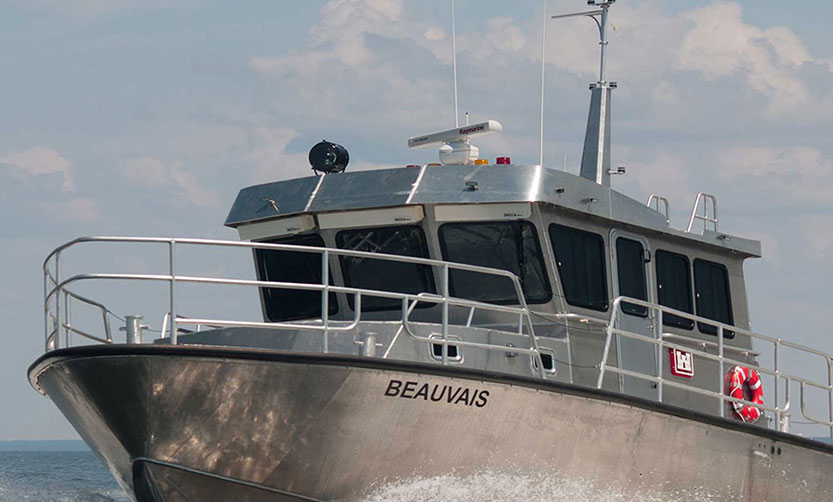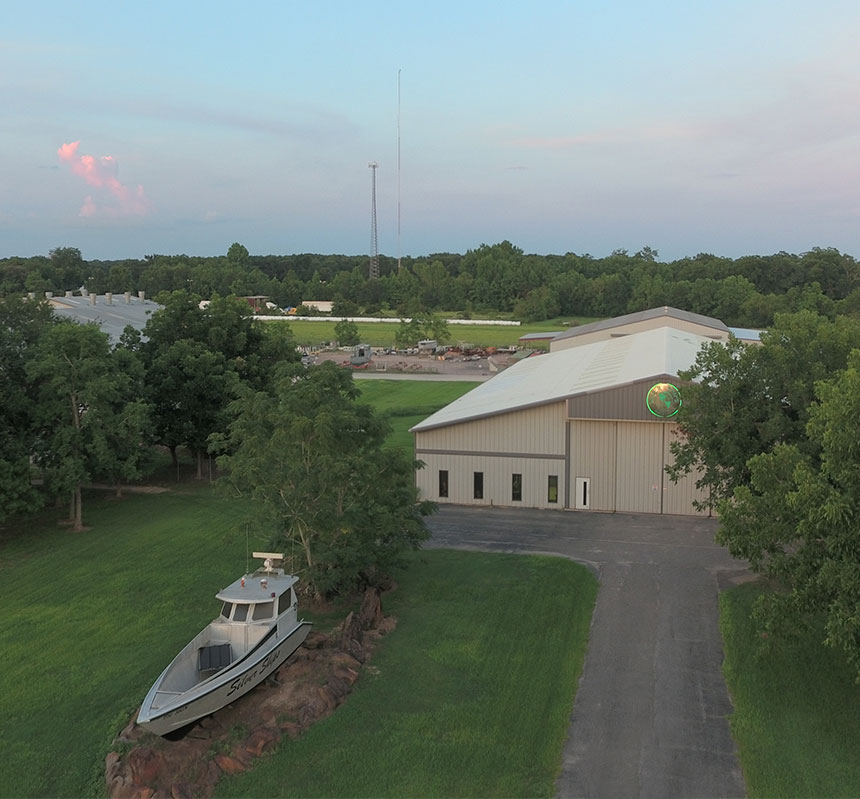 Our Facilities
With our corporate headquarters located in Theodore, Alabama, our 95,000 sq. ft. production facilities are situated on a 25-acre manufacturing site and utilize state-of-the-art boatbuilding equipment.
Our on-site accredited Naval Architect and Engineering staff designs all boats within a three-dimensional modeling and hydrodynamic design software to ensure safety and operational usage in design, development, design evaluation and calculations throughout all stages of construction. From the initial design to the final send-off, every step of the boat building process is completed in one location.
Contact Us Today
Many Silver Ships customers rely on our after-delivery support. Our products and services are provided in a seamless and timely manner throughout all stages of a project. Ready to get started?

Building A Silver Ships Workboat
Our team is here to help you construct the boat best equipped to handle your crew's mission. From start to finish, we'll walk you through the purchase, design, construction and outfitting processes to make your experience as simple and rewarding as possible.
What marine sector will the boat operate in?
Knowing the primary mission of the vessel, such as fire and rescue or law enforcement, will help our team develop special build options to best meet your goals.
How and when will the boat be used?
Details about the specific use of the boat and the circumstances it will face on the water will help our team recommend the boat model to best fit your needs. 
What is your budget?
We can fully customize a boat based on your available budget. If you're in the process of applying for a grant or other funding for your boat, we can put together a price based on your vessel needs. 
What specific features do you need?
Custom building and special outfitting for specific features and mission-specific operations are possible, including patient transport, aft weapon mounts, specialized pumps and more. 
Where and in what type of water will the boat be used?
Knowing what conditions the boat will be operated in and where the boat will be docked helps our team make a recommendation for the best model of boat for your mission. 
A workboat is an investment in your mission, and we're ready to help get your project started.
Learn more from our sales team.