Silver Ships Featured in International Game Warden Magazine
Recently, Silver Ships was featured as a contributor to International Game Warden Magazine. The article, which discusses aluminum vessels as a reliable solution for conservation law enforcement missions, highlights Silver Ships' focus on designing and building workboats suitable for rapidly changing situations that game wardens and other conservation officers face on the water.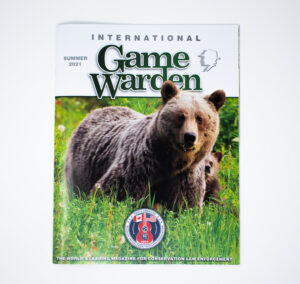 David Hunt, Business Development at Silver Ships, walks the reader through the steps to get started with a boat builder. This includes thinking about the boat as a moving workplace, not just as a tool used to get a job done. Law enforcement agencies should consider the following:
What will officers be doing on the water day to day?
What will they need on-board to fulfill their mission?
Who will be using the boat – just one agency, or will it be shared with others?
What type of water will the boat be used in?
What type of weather or other challenges might the crew face on the water?
The boat builder should be able to speak the language of the agency and make recommendations based on the answers to these questions. Silver Ships has been working with law enforcement agencies for more than 35 years.
The article also includes case studies featuring recent deliveries Silver Ships has made to conservation law enforcement agencies, including the Utah Department of Natural Resources and Michigan Department of Natural Resources.
To read the article in its entirety, you can request an issue from International Game Warden Magazine. For more information about Silver Ships law enforcement vessels, visit our recent projects page or contact our sales team.