Long-Time Employee Johnny Blackwell Retires After 27 Years with Silver Ships
After nearly 30 years, the Silver Ships team wishes a happy retirement to their long-time employee Johnny Blackwell.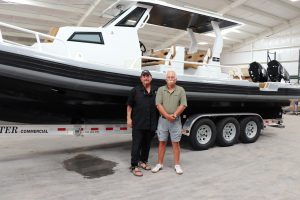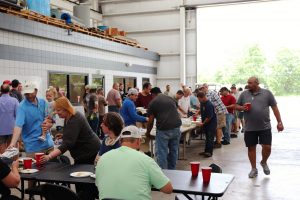 A dedicated and loyal Silver Ships employee, Blackwell has made many sacrifices for the betterment of the company and has left a lasting mark on the organization's operations, customers and partner vendors during his decades of service. 
Before his days at Silver Ships, Blackwell worked for Ambar as a production coordinator. When he arrived at Silver Ships, he oversaw the production of the boats. Since those initial years, Blackwell has performed a range of duties within Silver Ships; from selling boats, to working trade shows, to orienting customers to their new vessels – he has done it all. The consistency in Blackwell's time at Silver Ships is his quality of work. Regardless of the job, his effort and commitment stands apart.  
A Louisiana resident, Blackwell drives to Mobile every Monday for the work week, commuting back home on the weekends. In his most recent role at Silver Ships, he spends much of his time traveling across the country to attend trade shows, operate the demonstration boat, deliver new vessels to customers and providing vessel orientation for customers. He notes that at this point in his career, he has traveled to all of the states within the continental U.S. with the exception of North Dakota. In fact, he once was on a job that took him on the road from Vancouver, B.C. down to the Florida Keys – a five-day trek across the country. 
Although he mentions he's looking forward to spending more time closer to home after his retirement, Johnny has cherished the memories and stories he's gained throughout his travels.    
Described as someone who is extremely knowledgeable with great stories to tell, Blackwell always makes a connection, no matter where or to whom he is traveling. 
His years at Silver Ships are enhanced by the high quality products and positive work environment the company has created. "Silver Ships as an organization is a great place to work, which drives success and high quality production," says Blackwell. "We are given what we need to be successful and do a good job – the environment is laid back, but highly productive."  
The Silver Ships team is grateful for the years they have spent with Blackwell, and will certainly miss him following his retirement. The marine industry and Silver Ships team is better off thanks to his involvement and dedication over the years. Thank you, Johnny!