Builds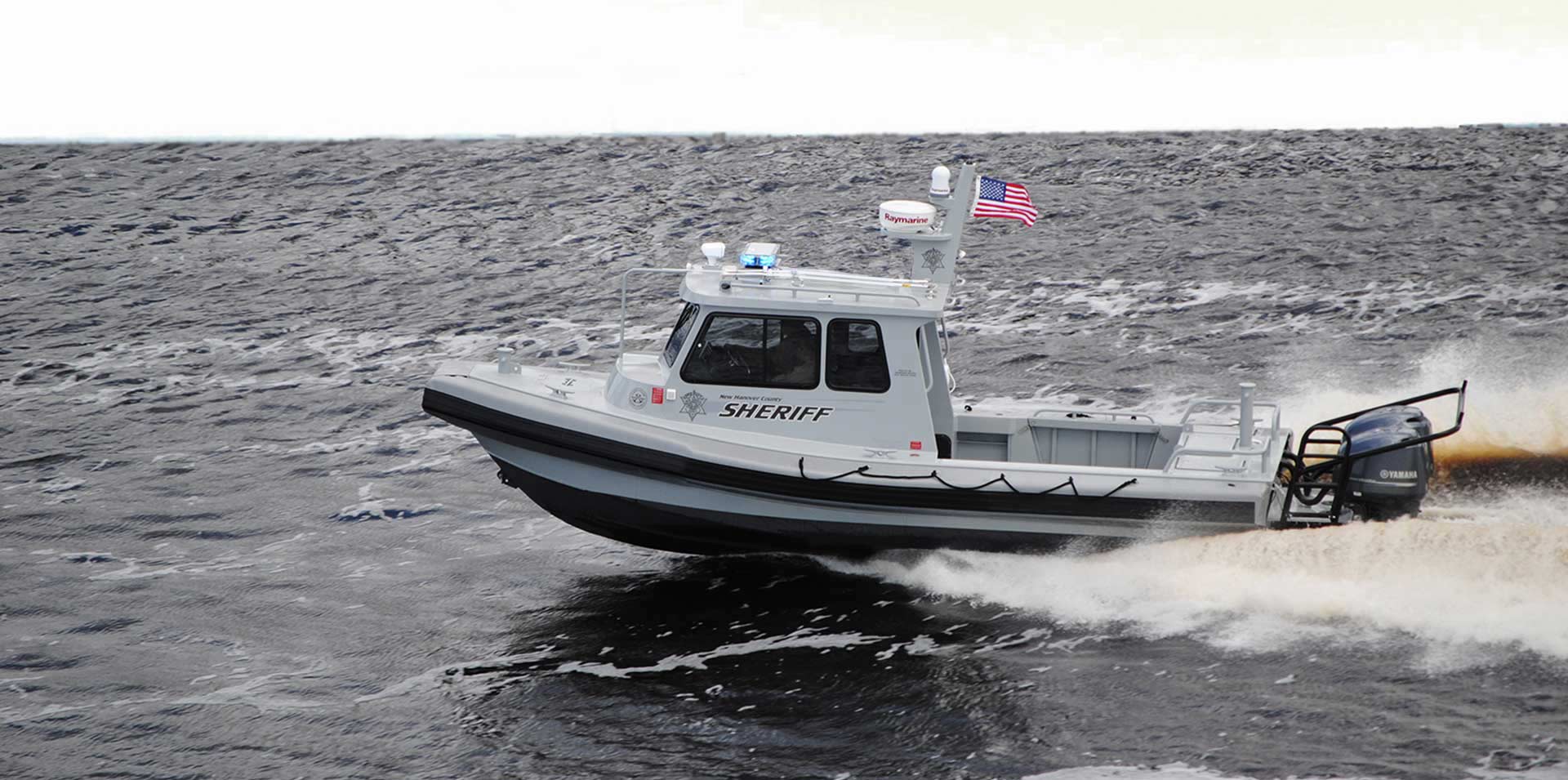 Reliable Hull Design
Each boat's hull is designed for strength, durability and to meet the ABS rules for high-speed naval crafts. Additionally, all of our vessels are built to ISO B stability standards, unless otherwise noted.
All-Welded Aluminum
All boats have underwater seams that are continuously welded inside and outside. We only use 5086 H32 Grade Aluminum plates in our boats, and each bottom plate is a minimum ¼-inch thick.
Contact Us Today
Many Silver Ships customers rely on our after-delivery support. Our products and services are provided in a seamless and timely manner throughout all stages of a project. Ready to get started?
Features and Specs
At A Glance
• Length (bow to transom): 25 ft.
• Length (entire hull): 27 ft.-3 in.
• Beam (including collar): 9 ft.-10 in.
• Deadrise: 21 degrees

---
Propulsion Options
• Single or Twin Outboard(s) up to 600 HP
• Single Inboard Waterjet up to 550 HP
---
Available Topside Configurations
• Full Cabin with Bow Weather Deck
• Enclosed Center Console
---
Construction
• Hull Designed to meet the ABS Rules For High Speed Naval Craft
• Built to meet all applicable ABYC standards
---
Mission Specific Outfitting Options
• Law Enforcement Lighting and Siren Package
• Locking Weapon Stowage
• CBRN Detection
• Dive Cutouts
---
*Final specifications including but not limited to performance, weight, and maximum propulsion horsepower are subject to builder's design review.